In search engine marketing, your website is advertised on SERPs (Search Engine Result Pages). By placing ads on search engines like Google, Bing, etc., it is possible to increase website traffic. Digital Marketing Companies primarily use Google AdWords for paid search instantly . Basically, SEM is based on a pay-per-click model, which means advertisers pay a fee each time one of their ads is clicked. PPC stands for pay-per-click.
Our team of PPC experts works closely with each client to develop a customized strategy tailored to their unique needs and goals. We start with a thorough analysis of the client's business and target audience, identifying the keywords and platforms that will deliver the best results. From there, we develop a targeted campaign that includes ad copy, landing pages, and targeting options designed to drive conversions and maximize return on investment
Take Your Business to the next Level​
How PPC Helps Your Business?
The following are some of the major reasons why you need Social media management for your business.
Businesses aim to attract new customers to their business by increasing their visibility. With our best digital marketing agency, we want your website to rank where your competitors already are.
First-time buyers go through the research phase before buying anything. During this process, the customer researches all the products available on the market and visits their website to find out more about them. Approximately 80-90 percent of visitors leave our website without converting, but PPC allows us to show our ads to those visitors in order to attract them.
We Provide Local SEO Services
Our team of experts can work with you to develop a customized strategy tailored to your unique needs and goals.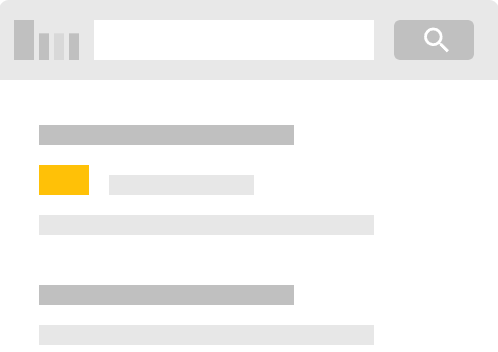 Your business wants to appear near the top of search engine results when people search for keywords related to your business. Paid search ads allow you to achieve this goal. Above organic search results, search ads appear on search engines such as Google and Bing. You can also increase clicks, website visits, and conversions with search ads. Search ads are a cost-effective way to get traffic because you only pay when someone clicks on them.
Display ads are a type of online advertising that appears on websites, typically as banners or other visual media. They are used to promote products, services, or brands to a large audience. Display ads can come in various sizes, formats, and designs and are typically sold on a cost-per-impression (CPI) or cost-per-click (CPC) basis. We manage or create the display ads in an attractive manner to maximize ROI.
Remarketing ads are also known as retargeting ads and are commonly seen in display ads today. Retargeting campaigns have become common because of the trend of ad personalization. Bing and Google's Display Network are also included in our PPC advertising plans. With display advertising, you can place ads across several sites instead of just in search results.
Want to grow your audience?
Expand your reach and attract more customers with our proven audience growth strategies. Contact us today to get started!